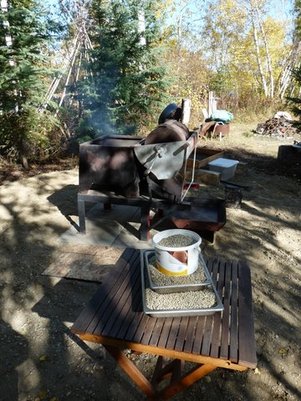 We've laid a 20ft circular pad for our roaster ... much better and safer too ... we've always been a little concerned about
fire when roasting outside when it's very dry ... as it is now. We did two roasts on the new pad today ... both Guatamala Fedecocagua - in dark and french roasts ... fresh for Battleford's Farmer's Market tomorrow.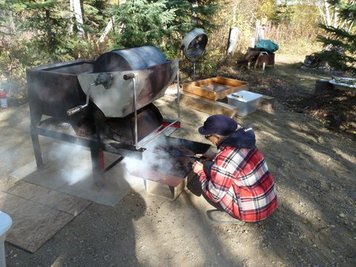 The fall colours are at full intensity and the weather's looking fairly good for our "From Bean to Cup Open House with Culture Days. Do stop by on Sunday (10 to 2) for Demonstrations, VERY fresh Coffee and Cookies!