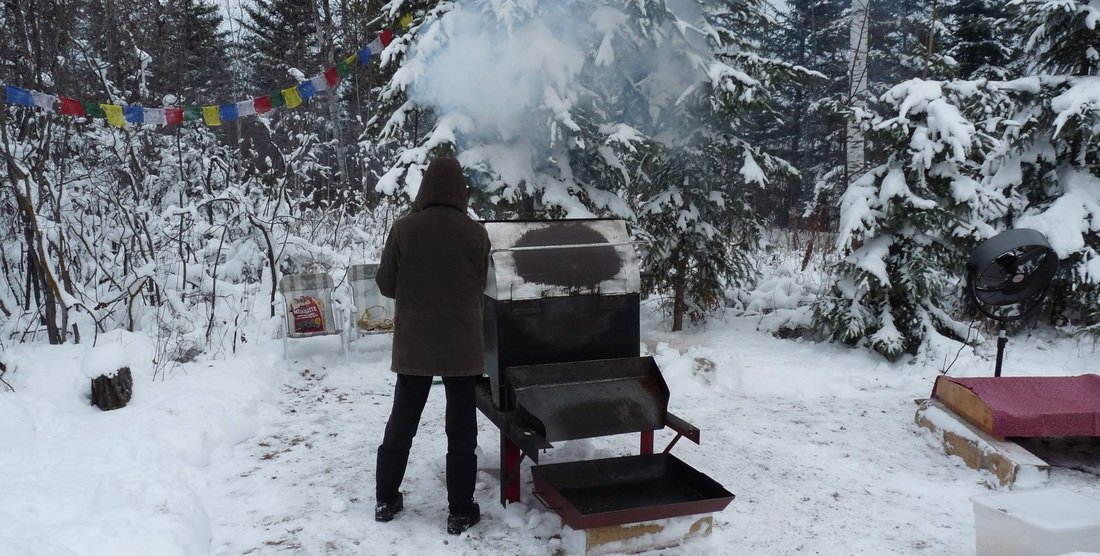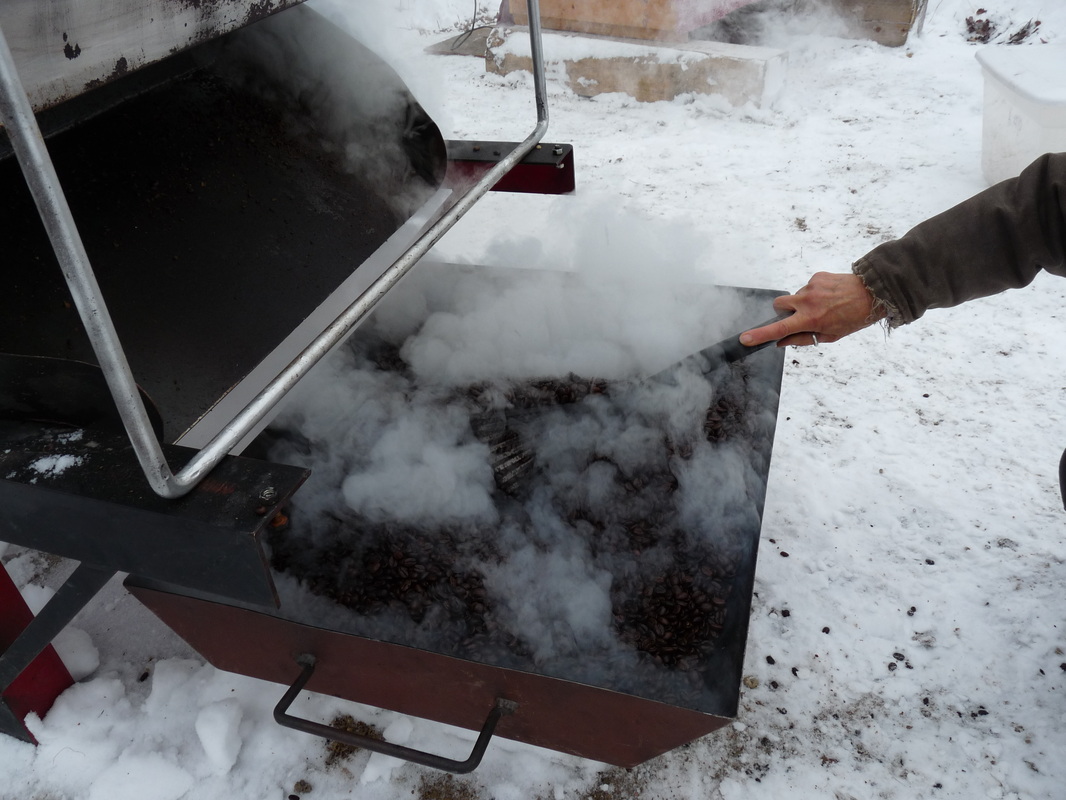 Wendy and I enjoy roasting in winter. We've found that we can do it quite comfortably down to -20C - as long as there's not too much wind to cool the heat envelope. Today it was about -14C.
In some ways, winter roasts are a little easier because it's so easy to cool the beans quickly - and that allows us to stop the beans cooking (and getting darker) when they are in the cooling tray quite quickly - thus giving us the precise roast we want.
We hope to build a bit of a shelter for the roaster someday ... in the meantime so long as it's not blowing or snowing we can do the roasting!